Treating Your Heel Pain
Treating Your Heel Pain
posted: Nov. 13, 2019.
How your podiatrist in Harrison and Mountain Home, AK, can help your feet
Heel pain doesn't have to keep you on the couch! Here at Arp Foot & Ankle Clinic, Dr. Eric Arp offers a wide range of foot care services,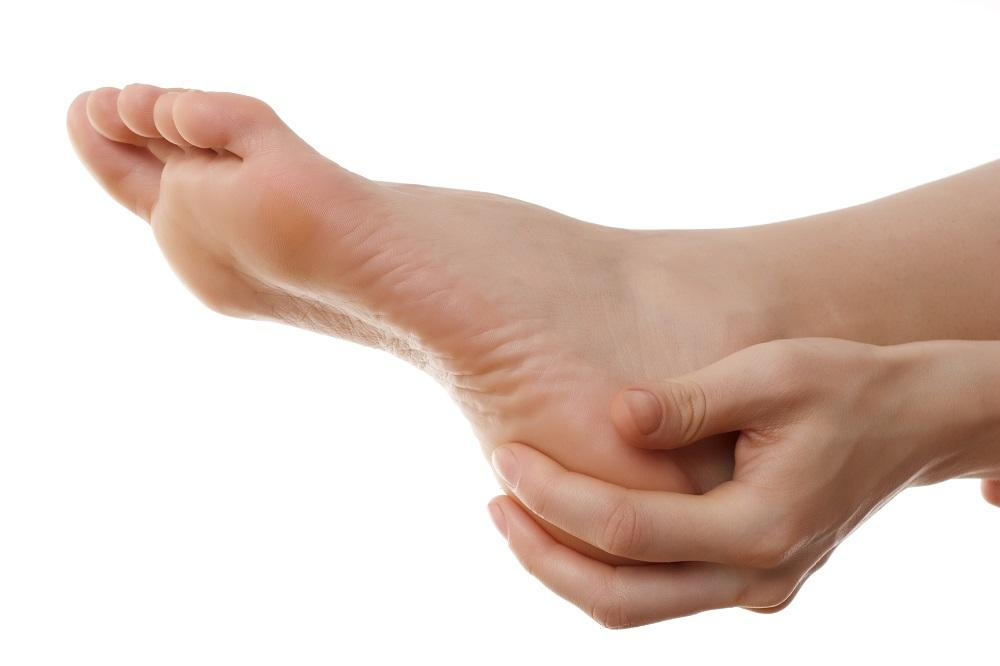 including effective treatments for heel pain. With two convenient office locations in Harrison and Mountain Home, AK, he's here to help you and your feet feel better!
More about Heel Pain
Heel pain can be caused by:
A heel bruise, which can result from stepping on sharp objects
A heel spur, which can result from excess calcium deposits on your heel
Plantar fasciitis, which can result from inflammation of the plantar fascia, the thick band of tissue running across your heel
You can try a few simple home remedies to get relief from mild heel pain. Consider:
Applying ice on your heel to reduce swelling
Taking over-the-counter pain medication to relieve symptoms
Stretching your arches for a few minutes daily
Avoiding high impact activities like running or jogging
Changing to more supportive, cushioned shoes
Plantar fasciitis can produce moderate to severe heel pain. It's a common condition for runners, but you don't have to be a runner to suffer from plantar fasciitis. Overpronating, or rolling your feet when you walk, and standing or walking on hard surfaces for long periods of time can cause plantar fasciitis. You are also at higher risk of plantar fasciitis if you carry extra weight, or have flat feet.
If you have plantar fasciitis, you should seek out the services of your podiatrist. Dr. Arp may recommend:
Custom-fit orthotics or footwear to help support your heels
Physical therapy to increase mobility and flexibility
Prescription-strength medications to decrease inflammation and pain
Extracorporeal Shock Wave Treatment (ESWT)
Need Relief? Contact Us
Don't suffer from heel pain when help is just a phone call away! For more information about heel pain treatment, call Dr. Eric A. Arp at Arp Foot & Ankle Clinic, with offices in Harrison and Mountain Home, AK. For the Harrison location, dial (870) 365-3668 (FOOT), and for Mountain Home, dial (870) 425-7363.
Tags: Heel Pain